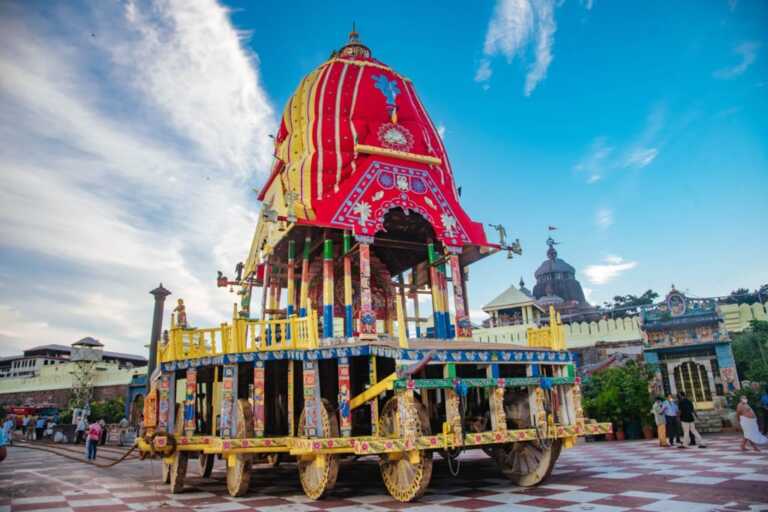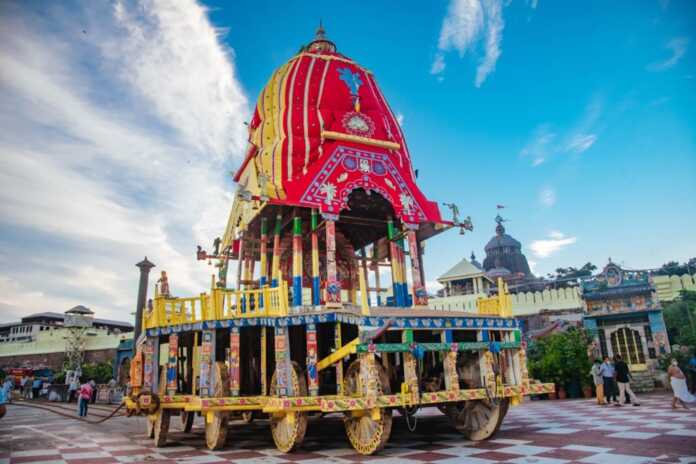 Jagannath Rath Yatra 2023: Why Rath Yatra 2023 is celebrated

Table of Contents
Jagannath Rath Yatra 2023 (Rath Yatra 2023): Jagannath Temple is located in Puri city of Odisha. God is worshiped in this temple throughout the year, but in the month of Ashadha, a Rath Yatra 2023 of three kilometers is taken out. You will know about Rath Yatra 2023 in detail in the article.

Jagannath Rath Yatra Celebrate Date 2023:
The "Rath Yatra 2023" is celebrated with great pomp each year, attracting participants from all over the country and the world. The 146th Rath Yatra 2023 of Lord Jagannath is being completed this time. Odisha's Puri city has been populated by tens of thousands of people. The entire incarnation of Sri Hari, Sri Krishna, is the focus of worship at this Vaishnava temple. He is worshiped throughout the year in the temple's sanctum sanctorum, but in the month of Ashadh, he travels three kilometers in a supernatural chariot to the Gundicha temple.
There is often a question in the mind of many people that why Jagannath Yatra by Rath 2023 is taken out and what is its importance. If you also want to know this then read further.
Importance of Rath Yatra 2023
According to the beliefs of Hinduism, Lord Jagannath, brother Balabhadra and sister Subhadra go to their maternal aunt's house on the second date of Shukla Paksha of Ashadh. The Rath Yatra 2023 is taken out from the Jagannath Temple in Puri on three divine chariots. Balabhadra's chariot is at the front, sister Subhadra behind him and Jagannath's chariot at the back. This year Jagannath Yatra will start from 20th June and will end on 1st July.

Why is Rath Yatra 2023 taken out?
The Padma Purana says that Lord Jagannath's sister once said she wanted to see the city. After that, Jagannath and Balabhadra took Subhadra, their beloved sister, in the chariot to show them around the city. He also spent seven days at his aunt's house in Gundicha during this time. Since then, the Jagannath Yatra practice has continued. Additionally, it is mentioned in the Brahma and Narada Puranas.

There are beliefs that God gets sick after eating a lot of food with his siblings at his aunt's house. They are treated after that, and only when they are healthy can they offer darshan to the public.
Jagannath Rath Yatra 2023 : Timing and full schedule
June 20, 2023 (Tuesday): Rath Yatra 2023 begins (the tradition of visiting Gundicha Aunty's house)

June 24, 2023 (Saturday): Hera Panchami (First five days the Lord resides in the Gundicha temple)

27 June 2023 (Tuesday): Sandhya Darshan (Visiting Jagannath on this day gives the same virtue as worshiping Sri Hari for 10 years)

June 28, 2023 (Wednesday): Bahuda Yatra (Homecoming of Lord Jagannath, Balabhadra and Sister Subhadra)

29 June 2023 (Thursday): Sunabesa (Lord takes royal form with his siblings after returning to Jagannath Temple)

June 30, 2023 (Friday): Adhar Pana (A special drink is offered to the celestial chariots on Ashadh Shukla Dwadashi. It is called Pana which is made of milk, paneer, sugar and dry fruits)

July 1, 2023 (Saturday): Niladri Bije (One of the most interesting rituals of the Jagannath Rath Yatra is Niladri Bije.
—————————The End—————————
www.GKDuniya.in will refresh a lot more new positions and study materials and test refreshes, continue To visit and share our post of Gkduniya.in, So more individuals will get this. If you have any objections regarding this post, content, links, or notes, please contact us at gkduniyacomplaintbox@gmail.com. You can also follow and subscribe to other social platforms. All social site links are in the subscribe tab and bottom of the page.
Important Links

You-tube :- GKDuniya9    
Instagram :- GKDuniya.in
Facebook :- GKDuniya.in
Twitter :- GKDuniya.in
Linked-in :- GKDuniya.in

Pinterest :- GKDuniya.in
Google Rank :- Gkduniya
Other website :- Gk.gkduniya.in, Digitalrobot.in, portfolio.gkduniya.in
Tags:- Jagannath Rath, YatraRath, Yatrajagannath, purijagannath, rath yatra 2023, happy rath yatra 2023, rath yatra 2023 date, Puri Rath Yatra, rath yatra wishes, Jagan nath Rath Yatra 2023